Total Logger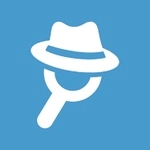 Total Logger is a more comprehensive type of monitoring software. It records keystrokes, monitors the file operations, records a history of websites visited and applications run. It also logs instant messages and social network activities, including complete chats in messengers. Finally, it is capable of making snapshots of the screen and from webcam, and record sound from microphone. All captured data is accessible to admin via structured reports.
Total Logger can deliver monitoring reports to your email address, FTP or Dropbox account, or a shared folder in local network. In addition, it is possible to build pre-configured installer that runs in stealth mode. The biggest advantage of this program is that you don't need to have direct access to the computer to install keylogger and to receive the reports. Everything is done remotely!

Screenshots
Advantages
Here are three main advantages of Total Logger over the free version:
1.
Total Logger makes screenshots, captures photos through webcam at regular intervals and even creates microphone recordings! Thanks to these features, you can see what exactly other users are doing on your PC. All captured data is accessible to you via integrated media player.
2.
Total Logger allows you to make a special installer that contains pre-configured settings. All you need is to run the installer on a target computer. Everything else (installation, and configuration) will be done automatically, in invisible mode. This significantly speeds up the process of installing the software to computers, especially in companies.
3.
Once installed, Total Logger can operate remotely. It will send monitoring reports directly to your e-mail, or upload them to your Dropbox or FTP account. If installed in company, you can choose a shared folder in LAN to store the reports. You can configure Total Logger on your side to automatically import received reports into the viewer.